LIFETIME LABELS and STAKES
YOUR LABELLING PROBLEMS SOLVED FOREVER
SIMPLE – PERMANENT – VALUE FOR MONEY
The complete labelling system for the home garden, parks, nurseries etc. – in fact, for use in any situation where non-fade, everlasting labelling is required. We have a system that we feel has no equal on today's market.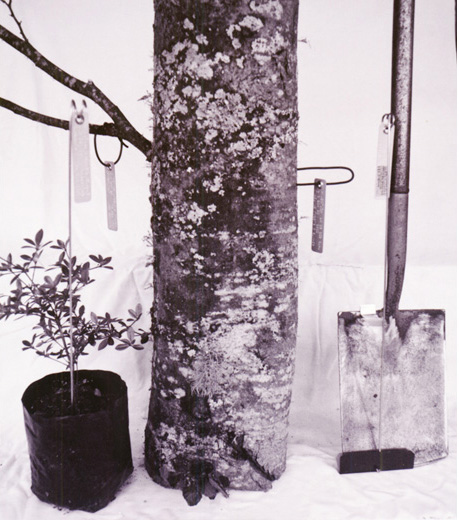 Unfortunately, in time, the writing fades on the paper labels supplied with plants and the names can be lost forever. Before this happens in your garden, print the template sheet and list the names of your plants and post, fax or scan and email to us. No more lost or forgotten names!
The combination of information that can be printed on the labels is endless. The only limitation is three lines of print, 25 characters per line (including gaps and punctuation marks), 114mm long x 25mm wide. Capital letters only – 5 mm size.
UNIQUE FEATURES OF LIFETIME LABELS & STAKES
Anodized Aluminium Labels – proven for long life and permanence in outdoor conditions. Reinforced eyelet to eliminate wear.
Elegant and Unobtrusive labels are easily found on plants but don't detract from your plant's beauty.
Embossed Letters or Numbers  totally permanent and easy to read. If label becomes dirty just wipe over with a damp cloth
Quick and Simple once attached to trees you get several years plant growth before ties need adjusting.
Branch Tie Included label arrives embossed and ready to tie on the plant.
Will not Damage Branches our ties are made of copper wire encased in black U.V. resistant covering.
Stainless Steel Stake to attach label to.  These are neat and practical. Will not corrode in soil. Ideally suited to young or small plants, perennials etc.
Footed Stainless Steel Stake The 'foot' can't be pulled out making the Stake child-proof and also deters vandalism in public places.
THE COMPLETE LABELLING SYSTEM
FOUR DIFFERENT WAYS TO UTILISE LIFETIME LABELS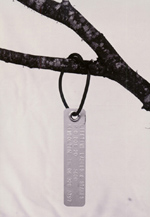 Branch Tie – Included with Label
The label is tied to the branch with copper wire encased in black U.V. resistant covering. The wire is simply twisted around itself, to form a large loop on the branch.
Trunk Staple – Included with Label
The label is fixed to the tree by a copper wire staple. Wind or birds etc. cannot remove the label once the wire has callused into the tree. The copper wire will not harm the tree.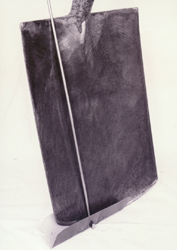 Plain Stainless Steel Stake – Label extra
Neat and practical. Just slip label on to the coiled end, squeeze closed with pliers. Simply push into soil to the required depth. Eyelet in the end of label eliminates wear on label.
Footed Stainless Steel Stake – Label extra
To set foot in place simply push into soil with a spade, withdraw the spade and the high tensile steel foot will spread open to anchor the stake.
Clear instructions on attaching labels will be sent out with orders along with tips and hints we have gained over recent years.
PRODUCT PRICES – Inclusive G.S.T.
Lifetime Label – Including Tie  $1.75 for existing plants in your garden.
Plain Stainless Steel Stake      $1.80
Footed Stainless Steel Stake  $2.40
Postage & Packing                $7.50
LIFETIME LABEL ORDERING INFORMATION
Discount price for Lifetime Label including tie – $1.55 at the time you purchase plants from Cross Hills.  Click here to order labels with your plant order. Each label will be printed with the current Year of purchase – the Name of the plant and the reference for Cross Hills i.e. CHG  example below.

OR PRINT a PDF ORDER FORM for your contact details Lifetime Label Order Form  and PRINT a PDF TEMPLATE SHEET for printing your individual information for each label Lifetime Label Template Sheet  and post.
We are happy to receive Word documents or Excel spreadsheets by email. Type the information you would like to appear on each label and include your contact details.
Please remember that the label is limited to 25 characters per line and three lines in total if you are using word documents or spreadsheets for your order.