WELCOME TO CROSS HILLS GARDENS
GARDENS OF WORLD RENOWN The Wilson family extends a warm welcome to all visitors. Our large 7 hectare park like garden includes one of the world's finest collections of rhododendrons and azaleas. Rhododendrons and azaleas flourish in Kimbolton and provide a dazzling colour display during the months of October and November, an occasion to mark on every gardener's calendar.
WHAT EACH SEASON BRINGS AT CROSS HILLS
SEPTEMBER   The early rhododendrons, camellias, cherries, magnolias and trilliums are in bloom.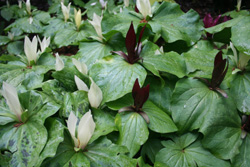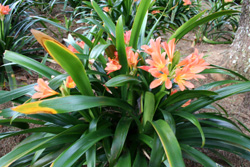 OCTOBER AND NOVEMBER Rhododendrons are in full bloom along with azaleas, tree paeonies, kalmias, pieris, candelabra primulas and a whole host of perennials. Also the deciduous trees come into full leaf over this period.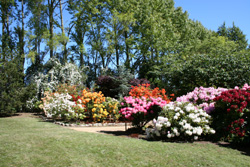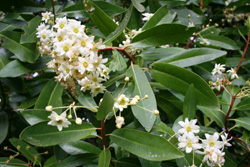 DECEMBER Still a few rhododendrons in flower and the cardiocrinum giganteum liliesand hostas reach their full glory.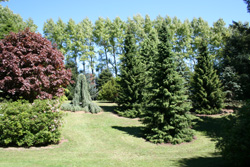 JANUARY AND FEBRUARY Roses, dahlias, hydrangeas and zantescias also show off their varied and bright colours.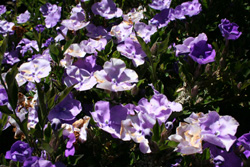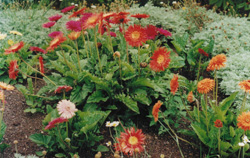 MARCH, APRIL AND MAY  Dahlias and other perennials still going strong with the maples, oaks, beeches, liquidambars, and many other rare and beautiful deciduous trees showing off their vivid autumn colours against the clear blue skies.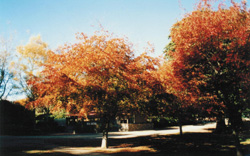 Location & Contact Us - phone 0800 746 367